Latest News
Company News
Products News
Careers News
Brand & Logo
African delegations visit Samcen company
---
On the afternoon of Sep 18-20th, 2019, at the invitation of our company, more than 30 people from African English countries visited our company. Samcen company general manager Mr. Lai warmly accompanied them to visit and make a detailed introduction to our company products.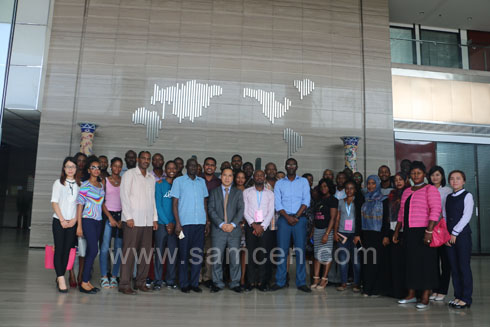 Samcen was founded in 2004, is a professional engaged in remote video conferencing and fully digital audio conference products production, research and development, sales for the integration of high-tech companies. The product line includes infrared wireless intelligent conference system, fully digital discussion system, fully digital voting system, simultaneous interpretation system, infrared language distribution system and remote video conferencing system. During the visit, mainly showed fully digital discussion system, voting system, simultaneous interpretation system to foreign friends . In the process of operation, the questions of foreign friends have been solved.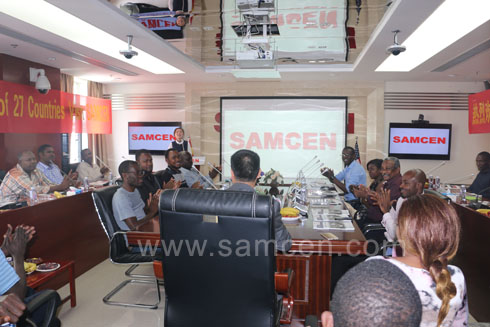 Samcen makes unremitting efforts to renovate our technology, all the equipment and products has been rigorously tested by many times, Samcen brand products have been certified by the authority. Samcen brand in the industry has a good reputation and enjoys a high reputation in the world. Samcen company uphold the people-oriented, scientific and technological innovation, modern management, large-scale production of business ideas for customers to create more perfect products to meet the industry's requirements, to provide the perfect product and meticulous and thoughtful technical services business ideas. In the process of communication, foreign friends on the company's products show great interest and enthusiasm, expect more cooperation in the future. After the visit, foreign friends are very satisfied with my company and highly praised the company's products, and take photos in the company.