SAMCEN's digital discussion system SCS-6050 series had been installed in the European Union - Delegation to the Republic of Kenya
---
The European Union (EU) is an economic and political union of 28 member states that are located primarily in Europe. The EU intergovernmental negotiated decisions by the member states. Institutions of the EU include the European Commission, the Council of the European Union, the European Council, the Court of Justice of the European Union, the European Central Bank, the Court of Auditors, and the European Parliament. The European Parliament is elected every five years by EU citizens. The EU's de facto capital is Brussels.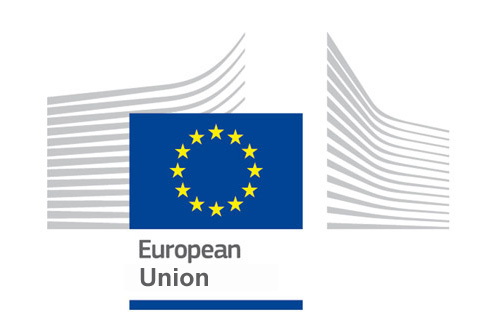 In order to strengthen communications and coordination and cater to meeting needs, European Union decided to add a set of conferencing systems. Through comparison and selection, they designated SAMCEN's Fully Digital discussion System SCS-6050 series.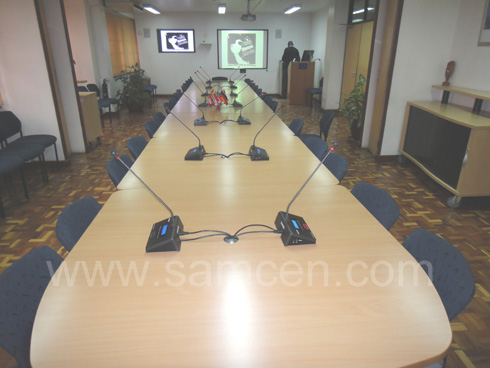 SAMCEN's digital discussion system working with SCS-6100MA controller, provide system expansion up to 120 delegate units, can expand to 2000 delegate unites at most by working expansion host. It's multifunctional. It has discussion function, camera tracking function at the same time. It also can connect the simultaneous interpretation system and video conferencing systems, meet the requirements of international conferencing.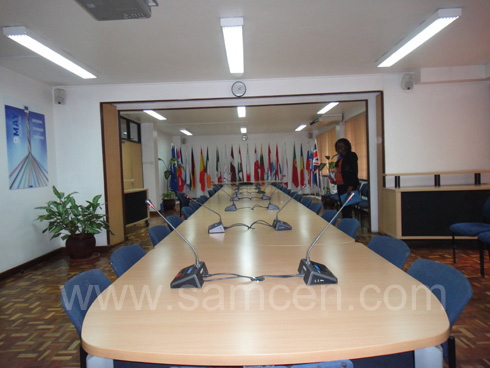 SAMCEN's digital fully discussion system SCS-6050 series have 160 X32mm LCD display screen menu of Chinese and English, information can be show on the screen. Working with the supporting software, operation becomes convenient.
SCS-6050 series have simple and beautiful looking, and communicating in the hand-in-hand daisy-chain, it makes the meeting room pleased to the eye.
When the project was complete, the European Union was very high praise about our equipments.
Customer' need and suggestion is our driving force, customers' satisfaction is our pursuit. We SAMCEN will always strive to do better.
| | | |
| --- | --- | --- |
| SCS-6050C | SCS-6100MA | SCS-6050D |