SAMCEN wireless infrared intelligent conference voting system used in Mandera County Assembly
---
Mandera County is a county in the former North Eastern Province of Kenya. Its capital and largest town is Mandera. The county has a population of 1,025,756 and an area of 25,797.7 km²
SAMCEN elaborately selected the latest products Digital Wireless Infrared Conference System for Mandera County Assembly. This system consists of intelligent digital conference main unit SCS-IR4100MA, Chairman units SCS-IR4190C, delegate units SCS-IR4190D, and transceiver SCS-IR4510.Throughout the project, it is also equipped with a camera tracking system, off-screen display system, and fully meets the actual needs of clients, so that makes the meeting held safely and efficiently. Compared to other brands, SAMCEN has many advantages, like security, convenience, and stable, just because of this, SAMCEN products lead to customers' satisfaction, which is what we concentrate most on. Due to the application of SAMCEN products, the County Assembly is much better and more advanced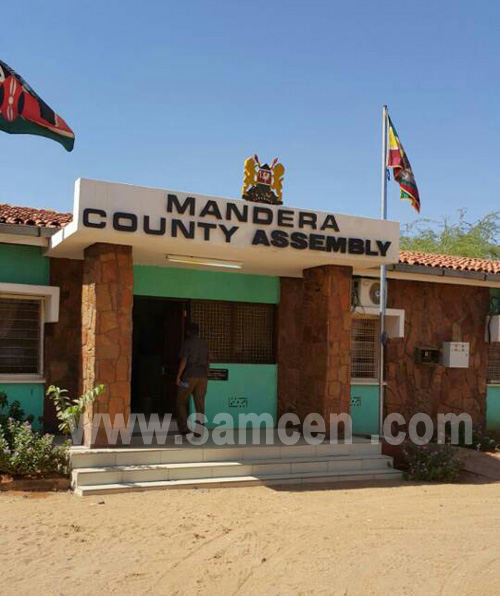 The final solution and product selection of this project via the depth of communication with customers, fully understand the actual needs of customers and overall proposed solution combines local conditions, so this item fits clients perfectly. To make each system work efficiently and stably, and have the best clear sound, throughout the installation and debugging stage, SAMCEN provides full technical support and resolve customers' enquiry carefully. Currently, the congress center has been used by the government properly and efficiently.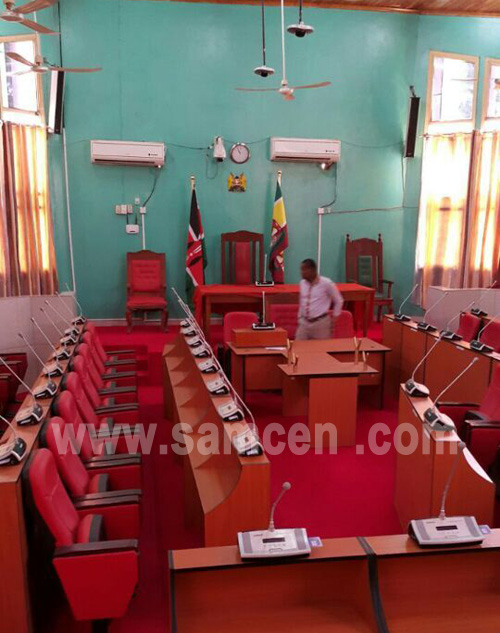 SAMCEN wireless infrared intelligent conference system is the latest breakthrough product, compared to wire series, it gets rid of the shackles of the line, using the infrared wireless technology, people can easily install and move, making it easier for organizers to arrange various conferences. In addition, the wireless infrared intelligent conference system meets the four requirements of conferences. First of all, security. Under the impetus of the information society, people sharing resources, but also brings a variety of drawbacks, such as leaks and information stole. It's frequently reported that some important secret information stolen by criminals. So privacy becomes particularly crucial in government meetings. We know that Infrared light can't penetrate the barrier, the signal can't pass through walls, absolutely guarantee the security of meetings. Secondly, reliability. The main objective of the digital conference system is to provide high-definition sound of participants, this is the most important for ensuring a stable conference. Sometimes people need to vote. Ensure that the system has high reliability, and fault tolerance with anti-jamming capability, and ensure reliable data transmission is significant. Thirdly, advanced. Now with rapid development of science and technology, no matter the end user or the research persons, they will all choose the latest technology. If we don't want to be eliminated by society, we need to choose like that. Fourth, easily maintenance. Customers are not professional and technical persons, we have to ensure that when the product delivered to the client, they don't have difficulty in using. SAMCEN wireless infrared intelligent conference system, not only can be easily build and reduce the impact on the conference equipment or buildings, but also more humane management. For example, if the users forget to use IC card, a message will appear on the display.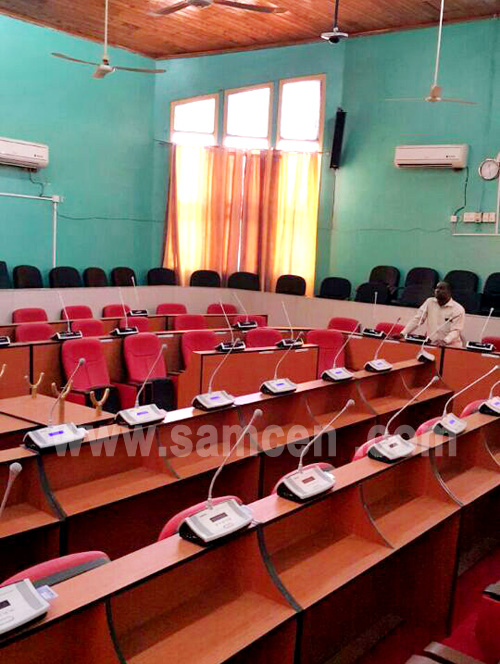 SAMCEN always not only focus on technological innovation, function improving, but also pay attention to the appearance of design, and try hard to meet the needs of customers all aspects. This series of products using metal wire drawing process, rich sense of flow lines, simple but fashion.
In recent years, due to the high quality and perfect after-sales service, SAMCEN enhance his reputation all over the world, and the technology level, marketing, and product quality are much improved. In the development process of SAMCEN brand, we have formed our own complete service system, we gradually realize the target that is becoming an international influential diversified high-tech enterprise.