SAMCEN provided Ministry of economic affairs and finance of Iran with a perfect conference solution
---
Defining the country's economic and financial policies and doing necessary coordination for implementation thereof, carrying out the tax policies, preparing and implementing joint investment plans and joint economic cooperation agreements signed between Iran and other countries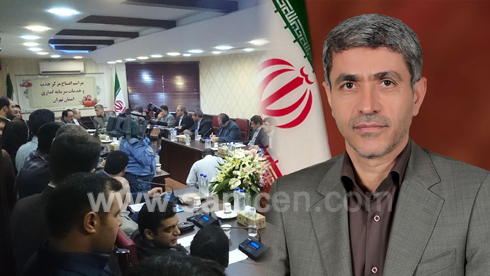 Iranian Minister of Economic Affairs and Finance Ali Tayyeb-Nia

SAMCEN finished a big conference room project for Ministry of economic affairs and finance of Iran, this project applied our products of digital voting conference system SCS-6150 series. This series main unit SCS-6100MA as a controller of conference system, hand in hand connects all microphone units SCS-6150C and SCS-6150D controls them. It links up with conference HD camera to achieve the function of video tracking. It also connects to large screen display system, PA system, simultaneous interpretation system and so on. It can meet the demand for all kinds of conference.
Voting system SCS-6150 series microphone units with LCD display, it can display the result of voting in the meeting. Each unit connects to next one by a 2.1m with its own hand by hand. When put all equipments into place with all cabling completed, you can speak just after the main unit and microphone unit turn on, without any processing, the sound is full and sounds nearly like analog sound. Easy to install and operate.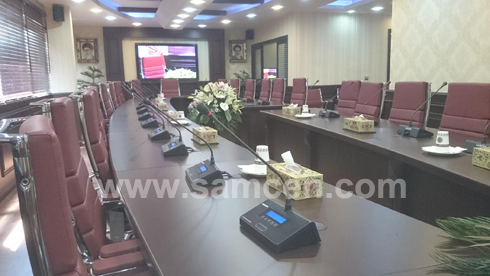 Installing SAMCEN conference system at this top-level meeting room, there isn't any discordant and abrupt impression, on the contrary, to increase the sense of poise. It is formed a high-end, beautiful, simple and high quality modern conference room..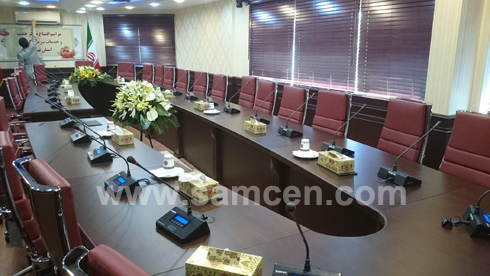 At the moment, this project is already completed and came into use. An official said: "we feel certain satisfied with products' performance. I think it is a perfect decision to use SAMCEN conference system."
| | | |
| --- | --- | --- |
| SCS-6150C | SCS-6100MA | SCS-6150D |