GOVERNORS OF KENYA VISITED SAMCEN GROUP
---
SAMCEN is a diversified international company. After a long time development, SAMCEN has become a well-known brand at home and abroad. The projects we have done in conference systems, seawater desalination systems and construction fields proved to be great success. In order to achieve higher goals, the whole company will try to improve production efficiency, focus on technical innovation and open a bigger market all over the world. The Governor of Baringo County and Governor of Elgeyo-Marakwet County, together with our partner in Kenya visited SAMCEN group on 23rd, February, 2019. SAMCEN Group pays much attention to this visiting activity. The day the clients came, we had a warm welcome ceremony in front of the building.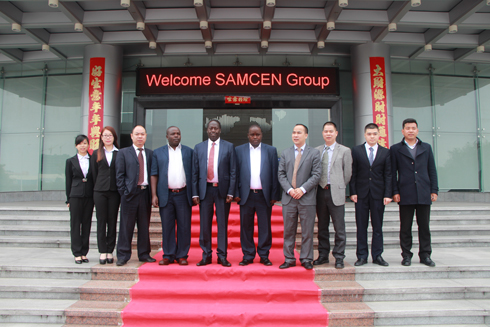 Under the organization and leading of SAMCEN company, the meeting was held in the order. At the beginning, a representative of SAMCEN company gave an opening remarks on behalf, and gave a brief introduction of some leaders of SAMCEN, and introduced two governors to all the colleagues. We are so honored that they took time visiting us. Next, the president of SAMCEN group gave a speech. He briefly introduced company and some projects we have done. The most important thing is discussing about the project we are going to do in Kenya, that's why the governors come by themselves. During the meeting, we talked every detail about this project and some time they had questions, they asked the technical engineers directly. During the day the visitors stayed in SAMCEN office, they could feel that company is in good management, and have abilities to finish the project and employees have enthusiasm about their jobs, they gave us a highly appreciate.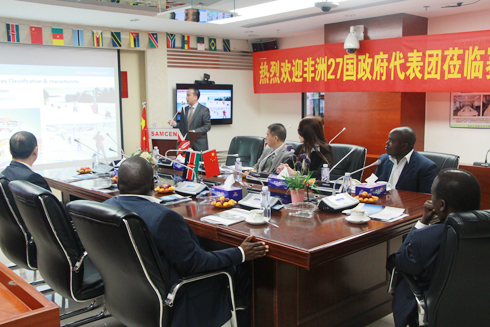 At the second stage of this meeting, we are honored to welcome Governor Benjamin Cheboi, the governor of Baringo County, Kenya to share his idea with us. He's pleased with our reception and satisfied with our products, no matter the conference microphone or other products. Besides, he is looking forward to a long-term cooperation with SAMCEN in the future, and help to open the Africa market together.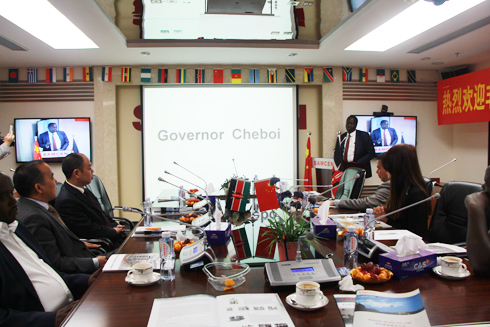 Last, based on the long cooperation relationship between SAMCEN and the company in Kenya, they gave some valuable gifts to SAMCEN which means friendship and best wishes. The meeting held successfully and we took some wonderful pictures at the end. Through this meeting, SAMCEN forward a step to diversity. We have strong responsibility to get better and serve our clients.