Samcen provide superior service and products in Crisis managing meeting hall of Iran
---
In November, 2017,Samcen's products 6150 series successfully used in the Crisis managing meeting room.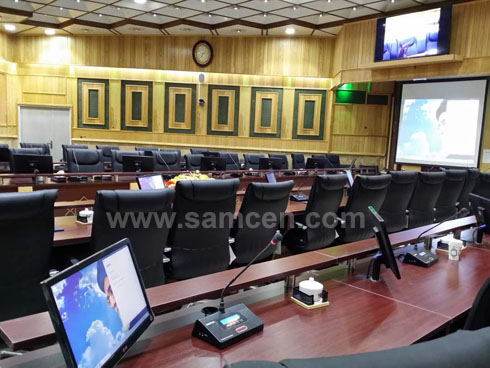 The conference system SCS- 6150 series has five modes : Free mode, Limit mode, First in first out mode, Chairman mode, Application mode. And the Application mode is our specialty , the delegate should apply to chairman ,after getting the permission ,you can talk. When there is delegate unit closed , the first enter to the queue status unit automatically into the application status ,the mode allows 1-6 units apply to speak at the same time ,the chairman can only approve an application at a time .It is better for the order of the meeting.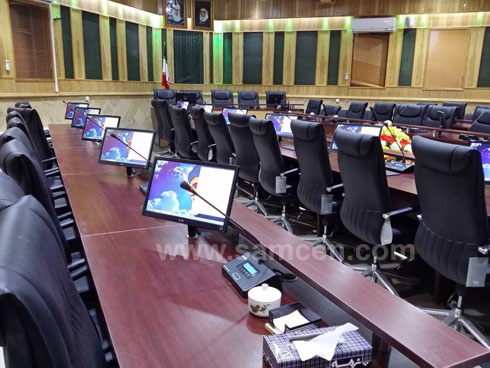 We are also very pleased with this cooperation ,and we are very grateful to the Iranian government for its trust. As you can see the main unit of the microphone has strong expansibility ,it can link 4096 microphones ,well used in high requirement meeting .Long distance transmit also can provide the perfect acoustic as CD,the products are well received by the convention ,auditorium ,stadium… In the end ,the customers of the government give us highly praise of our products and superior service ,we will be constantly innovating and doing better.